Drama / TV Series
Is It Worth Watching? No! Not even if you are a Renée Zellweger fan.
The plot line is pretty good, I'd give 'em that. But What/If they hadn't used this show as the come-back platform for Renée Zellweger? What/If they had chosen better leading ladies? And What/If they didn't have that stupid "/" between the two words which makes no sense at all? Maybe not the third one so much, but the first two definitely caused What/If to become less than average. Here are some reasons why.
Renée Zellweger
Someone watched Jerry Maguire, Cold Mountain and all the Bridget Jones films and thought: What/If we make this always-goody-two-shoes an evil character? This would totally throw the viewers off and amaze them no end! They couldn't be more wrong. The reason Renée Zellweger always did such roles is because that's all she can do. This was painfully obvious in What/If. A tough businesswoman, she promises to fund an entrepreneur's venture if she is allowed to spend a night with her boyfriend. This is her trying to prove that people decide their own fate by making their own choices. Zellweger tried hard to be hard, but all her dialogues came out sounding like, "You had me at hello!" For a show which is based on her character being ruthless, this was clearly not the desired outcome.
Jane Levy
Then there is Jane Levy who plays Lisa, the woman who chooses her business over her boyfriend, then spends the rest of the program trying to undo that decision. Lisa is an interesting character, in that she is the only one who really has to struggle to remain good with all the bad that's happening to and around her. A better actress could have easily performed this role and carried Zellweger with her, but Levy is not of that calibre. She has zero inflexions in her speech, her face conveys no emotion other than being perpetually confused and she is incredibly nasal. In one scene, where she has a gun pointed at her, she looks as scared as if she had found a hair in her burger.
Cleverer-than-thou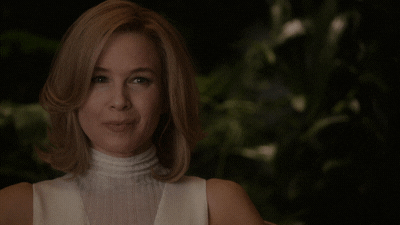 Apart from Renée Zellweger's very odd archery performance (where her head shakes as though she's having a fit), the biggest turn off of What/If was the look-how-clever-we-are monologues. The program starts with one where Renée Zellweger justifies winning at all costs which forms the basis of the entire show. After that, every scene with Zellweger is basically a lecture on the human psyche. In a dinner party scene, we are subjected to a speech on how competition drives invention, as though it's a completely new concept that the writers have suddenly thought of. Preaching, rather than entertaining them, is not a way to win viewers.
Supporting Cast
This is one area where What/If nearly redeemed itself. Nearly! The parallel-running stories of Todd/Angela and Marcos/Lionel are welcome and interesting distractions from the monotonous Zellweger/Levy interactions. Angela cheats on her husband Todd with her colleague and is now pregnant. While Marcos is hiding a secret which keeps him from completely opening up to his partner Lionel. These are engaging plot lines until one results in being chased by a psycho doctor and the other reveals a contrived childhood incident. What/If these were given a bit more thought?
And of course there is a second season. Perhaps in this one Zellweger's strange archery practice might come into use!
If you do happen to like this program (and even if you don't) you will definitely enjoy Dead To Me.